She was living in London, He was in NYC. They met one summer night at a Karaoke Bar, after that oceans couldn't keep them apart.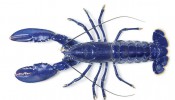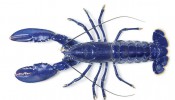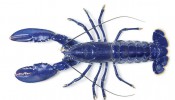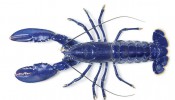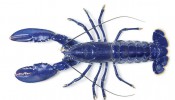 HIS STORY
Jeffrey David Pinette
Born in Hartford, Connecticut, Jeff grew up an adventurous and creative soul with his wonderful and hard working parents Sue and David Pinette.  Jeff had his first job at the age of 14 picking vegetables on a farm along the CT river Valley. He mastered the art of nerd during high school but managed to fit into all the social circles. During the summer months as a young adult he worked as a photographer shooting wedding and Bat Mitzvas. He also Landed a job at a local Production company assisting with corporate shoots and editing back when VHS was still hip.
After Highschool he left the comfort of home and  attended Emerson College in Boston, studying film and photography. Jeff then moved to Hoboken, New Jersey and began working in NYC on major movies and television shows behind the camera. He worked many major movies hanging with Will Ferrell, making jokes with Mark Wahlberg, witnessing the greats like Leonardo, Meryl Streep, Philip Seymour Hoffman.
Years passed, dozens of movies competed, numerous bars defeated, many pairs of shoes worn out by city sidewalks, a few missed subway rides, hundreds of trips through the Lincoln tunnel, lots of money spent on NYC cab fares and just one special night at a small karaoke bar to fall in love with Miss Elizabeth Mitchell.
HER STORY
Elizabeth Anne Mitchell
Elizabeth has a bit of of wanderlust and adventure in her soul. Born in Munich, Germany, just one of her family's many stops, in her Father, Nicholas's, storied career first representing The Voice of America and then Radio Free Europe as a Foreign Service Officer. 
The family soon moved to Asia where Elizabeth discovered the high art form of "bargaining" while accompanying her Mother, Betty, as they wandered the local markets & vendors stalls in Manilla, Bangkok, Hong Kong, Tokyo & Seoul. Elizabeth, by 6 years old, mastered the key negotiating phrase"TOO MUCH" in multiple languages. Her childhood bedroom was often mistaken for an exotic bazaar but one with a lot of Barbies. Approaching her teens Elizabeth's family returned to Munich, Germany after living in the Philippines & Bangkok for almost 9 years. 
She went on to graduate High School in Munich but not before many a teen summers zigzagging on trains across Europe that left her with fond memories like being kicked out of the Lourve for napping. Elizabeth's big life plan was to study Philosophy at University -clearly a useful field of study in today's world. But her always supportive parents didn't blink an eye and said to follow her passions. So after many philosophical books read, a few less than challenging jobs, she landed the plum role as an executive assistant & right hand to a famous & notoriously difficult Sports & Entertainment Agent. 
After she impressed the said Agent with her global savvy so he then let stand, literally, under the shadow of 7'2 basketball player, named Shaquille, organizing his all project & brand deals. It was at some point that the Agent & his other client a tennis player, named Andre. Andre & the Agent noted she had a thing for negotiations so they thought that she might be good at raising money. Off to the races she went throwing tennis round robins, creating fancy events in New York City & The Hamptons, all with the hope of sending a few young souls to school. 
Elizabeth decided she was pretty good at this "event & entertainment" thing and realized she wanted to see more of the world again. So off to London to start a new life, she took a job creating Nokia's Entertainment Global Events & Partnerships. She collected many stamps in her passport working in France, India, Italy, Germany, Spain and Singapore.
One day during this global whirlwind on a trip back to NYC to close a deal with a band named "Green Day" she wandered into a Karaoke Bar at 2 am with friends to blow off some of that negotiating steam. It was then that the guy next to her offered to buy her a beer after she clearly impressed him with her skillful rendition of Depeche Mode's "Just Can't Get Enough". Many a Skype call later she began to discover she in fact "Just Couldn't Get Enough" of that "guy". So she took her biggest life gamble yet & and moved to Hoboken, NJ! Ok, she was rolling pretty deep in NYC "street cred" working for this Brooklyn Rapper named, JAY Z, representing his artists for brand & endorsement deals, so Jersey was cake. 
One road trip to Maine, a Black Lab named "Buoy" added to the Mini Cooper, a cross country move to Los Angeles, a rescue dog, Jax, expanding the pack followed by a proposal on a beach in Malibu it became pretty clear that Elizabeth found her home in her soulmate and she could never get "TOO MUCH" of Jeff!
THE MAINE EVENT
Cape Porpoise, Kennebunkport, Maine
The Ceremony
Church on the Cape, Methodist Church
Cape Porpoise, Kennebunkport, ME
3 Langsford Road
Cape Porpoise, ME 04014
The Reception
Pier 77 Restaurant
Pier Road, Cape Porpoise, Maine
Directions to Reception from Ceremony.
Take the Trolly: A trolly will be provided after the ceremony to take guest to reception.
Take a Walk: The reception is only 0.7 Miles from Church just follow scenic pier road to the very end.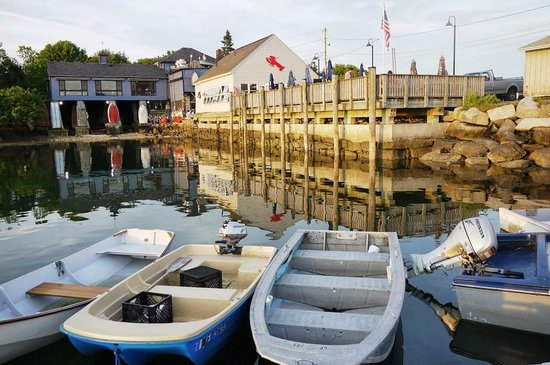 THINGS TO DO
Be a Mainiac
1. Eat a Lobster Roll
It doesn't get much more quintessential Maine than eating fresh lobster, and some of the best is at The Clam Shack. Their lobster roll, simply made with fresh lobster meat, mayonnaise, and melted butter, warrants the dozen people deep line that commonly forms in front of their order window. This $17.95 sandwich is stuffed with a whopping one pound of fresh lobster meat and has been mentioned in everything from Gourmet magazine to the New York Times. No surprises there, because it is amazing.
Though The Clam Shack is truly delicious, many of the locals also swear by Port Lobster or Mabel's to get their lobster roll fix. You may just have to do a lot of research (lobster roll sampling) to find your favorite. Bummer.
The Clam Shack | 2 Western Ave, Kennebunk, Maine | Website | Map
Port Lobster |122 Ocean Ave, Kennebunkport, Maine | Website | Map
Mabel's | 124 Ocean Ave, Kennebunkport, Maine | Website | Map
2. Take a Lobster Boat Cruise
You have eaten your lobster roll(s), now get a glimpse into the life of a lobster fisherman. The Rugosa Lobster Tour will take you on a one and a half hour scenic tour of the Kennebunk River in a classic New England wooden lobster boat. On this cruise, you can get your hands dirty (if you choose) while assisting in the hauling of the lobster traps. 
If a more relaxing cruise is what you seek, then sail with Schooner Eleanor Sailing Cruises who will take the schooner along the beautiful Kennebunks coastline. This is an experience that will have you feeling like a millionaire yachter on a boat that is a beautiful example of fine (and local) craftsmanship.
Rugosa Lobster Tour | departs Nonantum Resort, 95 Ocean Avenue, Kennebunkport | Website | Map
Schooner Eleanor Sail Tour |  43 Ocean Ave, Kennebunkport, Maine | Website | Map
3. Sleep in a Historic Bed and Breakfast
Historic Bed and Breakfasts are plentiful in the coastal town of Kennebunkport. But, which one will you choose? One of the best, and the one that I called home for a few lovely nights, is Captain Lord Mansion. This authentic shipbuilder's mansion can be found in a quiet residential neighborhood, just a block from the beach and a few minutes from Dock Square.
Not only does the inn offer a delicious 3-course family style breakfast each morning, but the sheets were the softest EVER. After tearing the bed apart, I found the maker to be Comphy Company. But, you don't need to go far to get a set for yourself at home, the Captain Lord Mansion sells them in their eclectic store on the bottom floor.
Other Favorite Inns: The White Barn Inn, Captain Jefferds, 1802 House and Maine Stay
4. Eat a Whoopie Pie
The Whoopie Pie is a delightful dessert that has two pillowy chocolate cakes (cookies) sandwiched around a sweet frosting filling. An Oreo on steroids. Originally, these treats were made from leftover cake batter, but now their popularity warrants their own recipe and nonstick pan.
Though the origin of the whoopie pie has been a batttle between Pennsylvania and Maine, the latter of the two has claimed it as the official state treat. And what a treat it is.
You can stop into HB Provisions, an inviting general store where the Bush clan have been known to frequent, to test their version that is truly delicious.
5. Book "Table #16" at On the Marsh
On the Marsh restaurant has been named one of the top 100 most romantic restaurants in America and Table #16 is the most romantic of them all. Tucked away in a hidden corner, it has been the location of over forty marriage proposals. This intimate table, overlooking the gardens can be requested when making a reservation.
On the Marsh | 46 Western Ave, Kennebunk, Maine | Website | Map
6. Kayak the Kennebunk River
Get a different perspective of the Kennebunks by kayaking along the picturesque tidal river. This working river is a major part of the economy and local culture, which you can experience from the water. At Coastal Maine Kayak you can choose to take one of their Kennebunk river tours or opt for a self-guided kayak adventure.
Coastal Maine Kayak | 8 Western Ave, Kennebunkport | Website | Map
7. Explore A Lighthouse
Jeff says make like a professional photographer and snap a classic shot of the looming lighthouses that rise above maine's rocky coast. Five lighthouses can be found within a 20 mile radius of Kennebunkport. Cape Porpoise is home to goat island Lighthouse.
Cape Elizabeth Light/Two Lights State Park
Portland Headlight & Museum
Nubble Lighthouse
Boon Island Lighthouse
8. Drive South
Follow route one south 12 miles to Ogunquit which means "beautiful place by the sea" find your way to Perkins Cove where you can walk the iconic drawbridge a manually operated draw footbridge. Try a lobster roll at Footbridge lobster where Jeff and E have visited many times Beachcomb the 3½-mile beach of pale sand and dunes forming a beautiful  barrier peninsula. It became a popular art colony and tourist area. Its not unusual to see both artists and fishermen working around Perkins Cove.  Take a walk along the coastal footpath called Marginal Way, this very scenic trail, runs along the coast from Perkins Cove to Ogunquit Beach
9. Drive North
Foodie capitol of Maine The city of portland  is only 30 minutes north on route onw